Salesforce Dreamin 2023 Ahmedabad Edition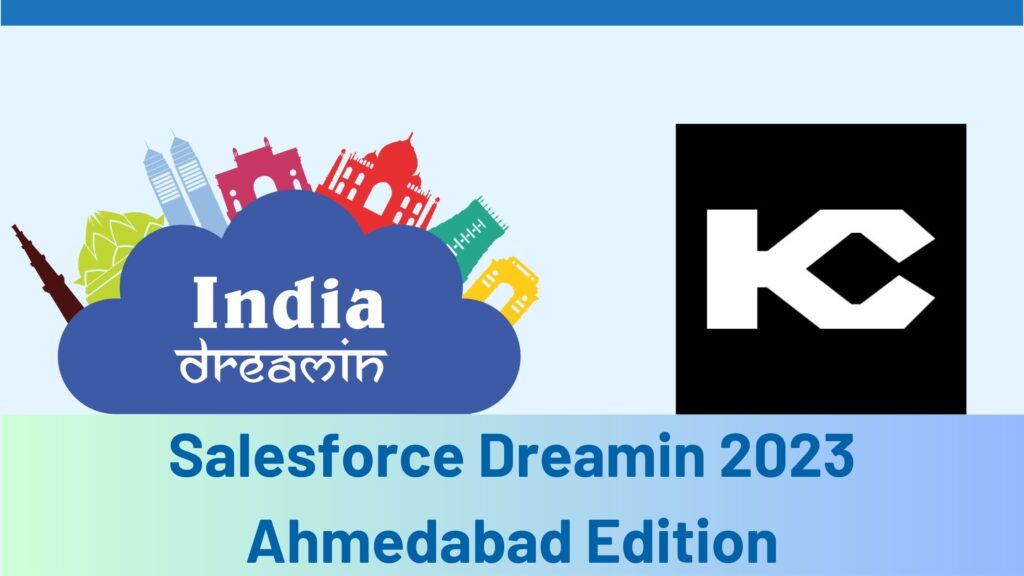 [Ahmedabad, India, 20 May 2023] – Kizzy Consulting, a leading Salesforce service provider in the USA, Europe, and Australia, is pleased to announce the successful attendance of its CEO, Sanjeet Mahajan, and COO, Sunidhi at the highly anticipated Salesforce Dreamin event in Ahmedabad. This prestigious event brought together industry leaders, Salesforce enthusiasts, and technology experts for an immersive experience of knowledge sharing and networking.
The Salesforce Dreamin event in Ahmedabad showcased a remarkable lineup of sessions, workshops, and keynote presentations, all focused on the latest trends, innovations, and best practices within the Salesforce ecosystem. Attendees had the opportunity to engage with industry thought leaders, gain valuable insights and explore the vast potential of Salesforce technologies.
As active participants at the Salesforce Dreamin event, Kizzy's CEO and COO were able to connect with industry peers, share their experiences, and learn from experts in various Salesforce domains. By attending informative sessions and engaging in meaningful discussions, they deepened their understanding of the Salesforce platform and gained insights into cutting-edge solutions and strategies.
By participating in the Salesforce Dreamin event, Kizzy's CEO and COO reaffirmed the company's commitment to continuous learning and growth. Their attendance demonstrated Kizzy's dedication to remaining at the forefront of industry trends, leveraging the latest Salesforce advancements, and delivering exceptional value to clients.
Kizzy Consulting:
Kizzy Consulting is a Salesforce Consulting Partner and has successfully implemented 100+ Salesforce projects for 100+ clients across sectors like Financial Services, Insurance, Retail, Sales, Manufacturing, Real estate, Logistics, and Healthcare in countries like the US, Europe, and Australia.
For more information, please contact us.