How to publish an app on the Salesforce AppExchange? [2023]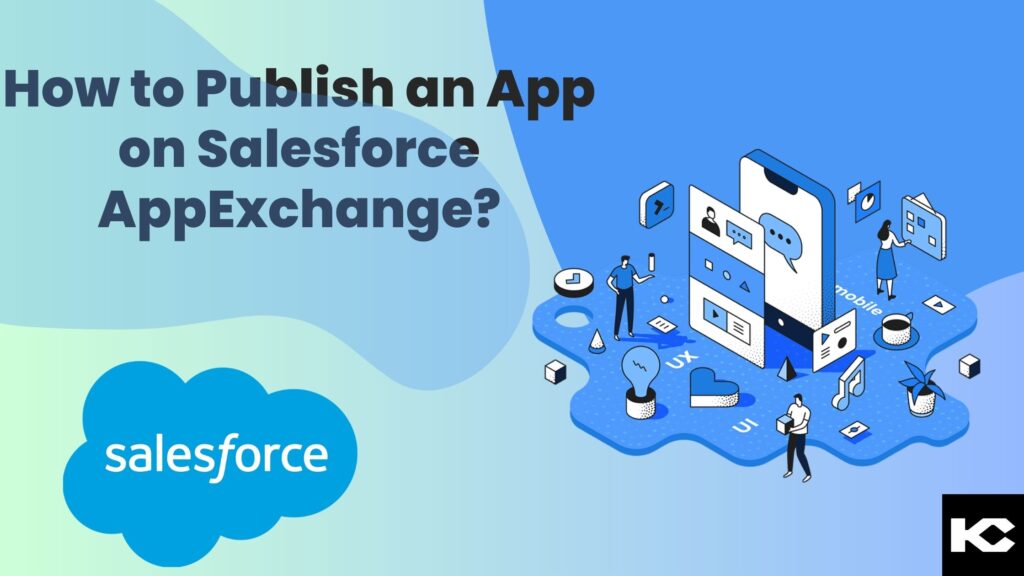 The Salesforce AppExchange can be a competitive marketplace, but it is not necessarily a tough place to get into. Anyone can become an AppExchange partner by developing an app on the Salesforce platform and meeting the technical and security requirements for listing on the AppExchange.
However, to succeed on the AppExchange, partners need to create high-quality apps that meet the needs of Salesforce customers and stand out from the competition. This requires not only technical expertise but also a good understanding of the needs and pain points of Salesforce users.
In addition, partners need to invest in marketing and promoting their apps to reach potential customers and build a strong reputation on AppExchange. This can be challenging, particularly for smaller or newer companies without an established customer base or brand recognition.
Overall, while there is some level of competition on the Salesforce AppExchange , it is possible for any partner to succeed with a great product and a solid marketing strategy.
What is AppExchange?
Salesforce AppExchange is an online marketplace where users can browse, buy, and sell applications built on the Salesforce platform. It is similar to the app stores for mobile devices like the Apple App Store or Google Play Store, but instead of mobile apps, it offers a range of business applications and components that can be integrated into Salesforce.
The Salesforce AppExchange features a variety of applications, including those for sales, marketing, customer service, finance, human resources, and more. These apps are built by independent software vendors (ISVs) and partners who have developed custom solutions to extend the functionality of Salesforce.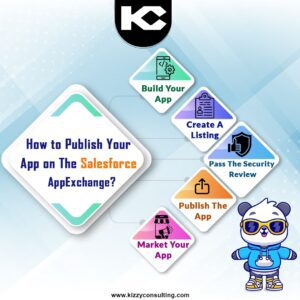 Steps to Publishing Your App on AppExchange:
Launching an app on Salesforce AppExchange involves several steps, including building the app, creating a listing on AppExchange, passing the security review, and publishing the app. Here's an overview of the process:
Build your app: Develop your app using Salesforce's tools and resources, such as the Salesforce Platform, Salesforce APIs, and Salesforce Mobile SDK.
Create a listing: Create a listing for your app on the Salesforce AppExchange Partner Community. You'll need to provide information such as the app name, description, screenshots, and pricing information.
Pass the security review: Your app will need to pass a security review conducted by Salesforce. The review ensures that your app meets Salesforce's security requirements and protects customer data. The review can take several weeks, depending on the complexity of your app.
Publish the app: Once your app has passed the security review, you can publish it on AppExchange. You'll need to set up billing and payment information and choose a distribution model (such as free, paid, or subscription-based).
Market your app: Finally, you'll need to market your app to potential customers. Salesforce offers marketing and promotion tools to help you reach a wider audience.
Launching an app on Salesforce AppExchange can be a complex process, but it can also be a great way to reach new customers and grow your business. Make sure to follow Salesforce's guidelines and best practices throughout the process, and don't hesitate to reach out to Salesforce support if you have any questions or concerns.
Here are some helpful tips to publish your app on the Salesforce AppExchange:
Ensure your app meets the technical requirements: Before submitting your app for listing on the AppExchange, make sure it meets all of Salesforce's technical requirements for security, data protection, and compatibility with other apps and features of the Salesforce platform.
Develop a clear value proposition: Clearly define the value proposition of your app, including its unique features and benefits for Salesforce users. Make sure your messaging and positioning are clear and concise.
Create a polished user interface and experience: Invest in creating a polished and intuitive user interface and experience that is easy to use and understand. Consider user feedback and incorporate it into your app's design and functionality.
Provide excellent customer support: Offer excellent customer support to your users, including documentation, training, and responsive customer service. This will help build a positive reputation and encourage user adoption and retention.
Market your app effectively: Invest in marketing and promoting your app to potential users, including creating a landing page, running targeted ads, and leveraging social media and other channels. Consider partnering with other Salesforce consultants and solution providers to expand your reach.
Solicit feedback and iterate: Finally, actively solicit user feedback and incorporate it into your app's development and ongoing improvement. This will help ensure that your app remains relevant and valuable to Salesforce users over time.
Do contact us, if you wish to publish your own app on Salesforce AppExchange.
Kizzy Consulting
Kizzy Consulting is a Salesforce Consulting Partner based in Panchkula, India. Kizzy has successfully implemented 100+ Salesforce projects for 100+ clients across sectors like Financial Services, Insurance, Retail, Sales, Manufacturing, Real estate, Logistics, and Healthcare in countries like the US, Europe, Germany, and Australia. Get a free consultation now by emailing us at [email protected] or Contact us.