Kizzy Consulting Recognized as a Top Salesforce Consultant by ForceTalks [2023]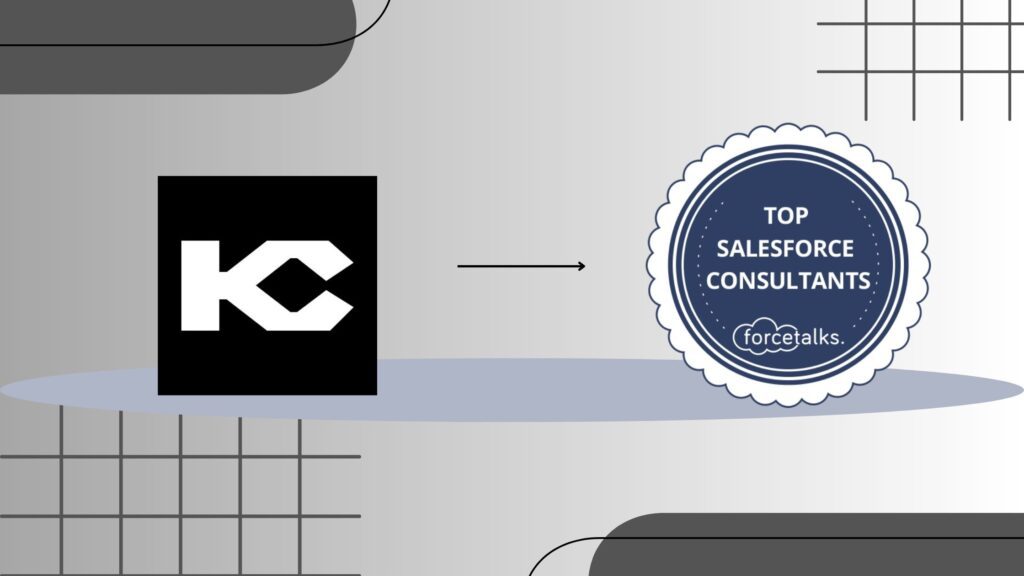 [USA, 28th July 2023] - Kizzy Consulting, a leading Salesforce service provider in the USA, Europe, and Australia, is proud to announce that it has been listed as one of the Top Salesforce Consultants by Forcetalks, a prominent platform that showcases the industry's best Salesforce experts.
The Forcetalks Top Salesforce Consultants list is a highly regarded recognition in the Salesforce community, celebrating firms that have consistently demonstrated exceptional expertise, innovation, and client satisfaction. Kizzy Consulting is honored to be among the esteemed companies acknowledged for their outstanding contributions to the Salesforce ecosystem.
"We are thrilled to be recognized as a top Salesforce consultant by Forcetalk. This achievement is a testament to the hard work and dedication of our talented team," said CEO, Sanjeet Mahajan. "Our commitment to delivering transformative Salesforce solutions and helping our clients achieve success has always been at the core of our mission."
As a Salesforce consulting partner, Kizzy Consulting has continually strived to deliver tailored, best-in-class solutions to its clients across various industries. With a focus on innovation and staying abreast of the latest Salesforce advancements, Kizzy Consulting has enabled businesses to optimize their operations, drive growth, and improve customer experiences.
The recognition as a top Salesforce consultant by Forcetalks is a significant milestone for Kizzy Consulting. It reaffirms the company's position as a trusted partner for organizations seeking to leverage the full potential of Salesforce for their unique business needs.
For more information about Kizzy Consulting and its Salesforce consulting services, please visit kizzyconsulting.com.
Kizzy Consulting:
Kizzy Consulting is a Salesforce Consulting Partner and has successfully implemented 100+ Salesforce projects for 100+ clients across sectors like Financial Services, Insurance, Retail, Sales, Manufacturing, Real estate, Logistics, and Healthcare in countries like the US, Europe, and Australia.
For more information, please contact us.