Transforming Healthcare Management with Salesforce Healthcare Cloud [2023]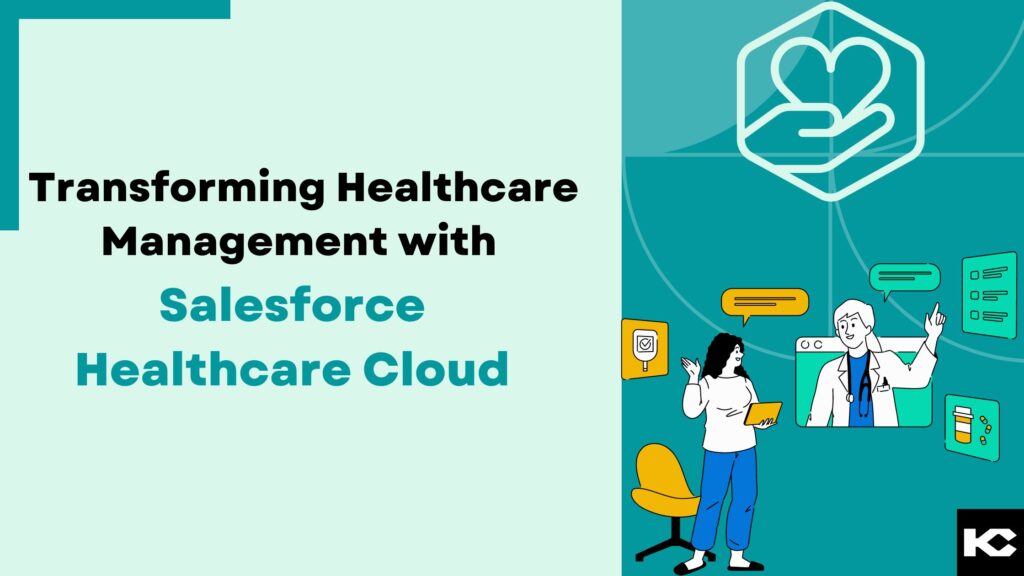 Company Overview
Our client is a healthcare provider and had been using the Service Cloud for data handling related to the patient, and their in-house doctors. The client has a large team of in-house doctors as well as visiting doctors, caretakers, referred patients, and Insurance Providers.
System Overview and Challenges
The previous system was based on the service cloud. The hectic process of verifying online and offline records was a huge concern for them. We catered to a Salesforce Health Cloud process which helped them keep the data related to their patients, in-house or visiting doctors, and even the insurance providers in one place.
Solution (s): Platform, Health Cloud
Solution
There is a one-click approach now available in the system to convert any referral or any Inquiry into a Patient on the system.
All data relating to the In-house and visiting doctors with their specialties can be managed in the same system.
This patient has related Care Plans, Timeline for Tasks and achievable Goals, Related people to that patient for references, and a whole dedicated Care Team for the patient.
Now, after initiating Health Cloud, we are able to determine Problems in delivering care to a patient and eradicating them.
Several other similar functionalities have been included in the system.
Results
Using Health Cloud features, the overall understanding of the Patient data has increased.
Patient, doctors, and other staff details are available on the same system to look into.
To experience the streamlined Salesforce implementation and immediate benefits of Salesforce, explore our Salesforce QuickStart Packages and unlock the power of accelerated transformation. Visit our QuickStart Packages to learn more.
Kizzy Consulting
Kizzy Consulting is a Salesforce Consulting Partner and has successfully implemented 100+ Salesforce projects for 100+ clients across sectors like Financial Services, Insurance, Retail, Sales, Manufacturing, Real estate, Logistics, and Healthcare in countries like the US, Europe, and Australia. Get a free consultation now by emailing us at [email protected] or Contact us.