Salesforce Migration Services [2023]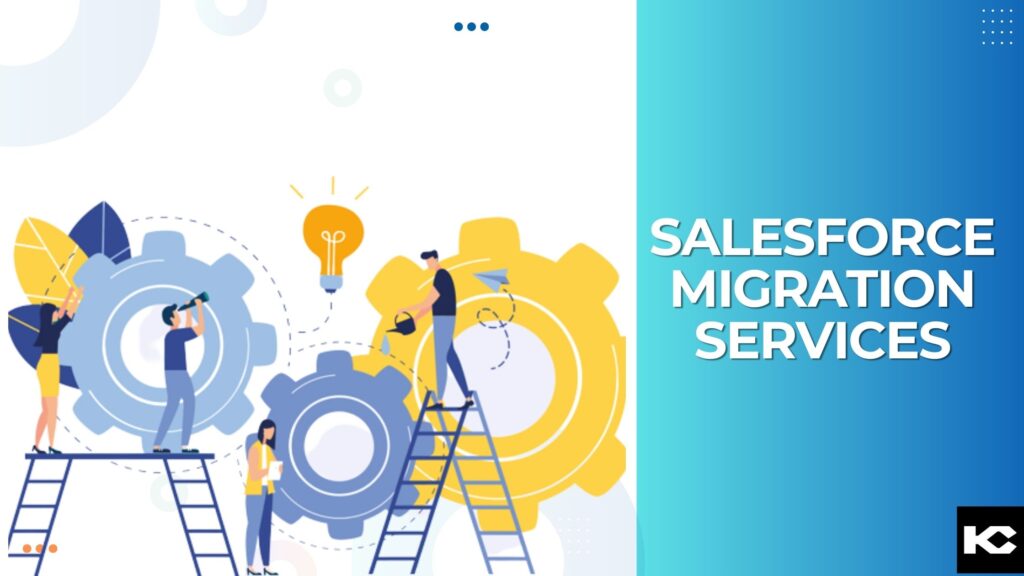 Transitioning to Salesforce, a robust and versatile CRM platform, can significantly enhance your business operations. However, the migration process can be intricate and demanding. This is where our Salesforce Migration Services come into play, ensuring a seamless transfer while preserving data integrity and minimizing disruptions.
Our experts specialize in guiding businesses through the migration journey, whether it's moving from legacy systems, other CRMs, or an older version of Salesforce to the latest edition.

Our Salesforce Migration Services
Holistic Assessment: We begin by comprehensively evaluating your current systems and data structures. This assessment guides us in crafting a tailored migration strategy that aligns with your unique business needs.
Data Cleansing and Transformation: Before migration, we ensure that your data is clean, accurate, and well-structured. We facilitate the transformation of data into Salesforce-compatible formats, minimizing errors during migration.
Customized Mapping: Every business has distinct data structures. We create a mapping strategy that ensures your data is accurately mapped to the appropriate fields in Salesforce, preserving its context and relationships.
Seamless Integration: If your migration involves integrating with other tools or systems, we ensure that data flows harmoniously across platforms, minimizing disruptions and enhancing overall functionality.
Testing and Validation: Rigorous testing is crucial to verify that data is accurately migrated and that all processes function as intended. Our team conducts thorough testing to ensure a glitch-free transition.
User Training and Support: We provide comprehensive training to your team, enabling a smooth transition and minimizing learning curves. Our support continues post-migration to address any questions or concerns.
Minimal Downtime: We understand that downtime can impact operations. Our strategies are designed to minimize disruptions, ensuring that your business can continue functioning without major interruptions.
Scalability and Future-Proofing: We optimize your Salesforce setup for scalability, ensuring that your CRM instance can grow and evolve alongside your business.
Post-Migration Review: Our engagement doesn't end with migration. We conduct post-migration reviews to ensure that the transition has been successful and that your new Salesforce setup is aligned with your business objectives.
Explore what we offer in terms of Salesforce Administration Services that we have for you.
Why Kizzy?
Salesforce Certified Developers, App Builders, Admins, and Consultants
Cost-effective offerings
Leading expertise in CRM consulting & custom software development, according to the Forcetalks.
In-depth knowledge of Real Estate, Financial Services, Insurance, and other business domains

Conclusion
Partnering with us for Salesforce Migration Services means embarking on a transformational journey with a reliable guide. We ensure that your transition is smooth, data integrity is maintained, and your new Salesforce instance is ready to propel your business to new heights.
Kizzy Consulting
Kizzy Consulting is a Salesforce Consulting Partner in the USA and has successfully implemented 100+ Salesforce projects for 100+ clients across sectors like Financial Services, Insurance, Retail, Sales, Manufacturing, Real estate, Logistics, and Healthcare in countries like the US, Europe, and Australia. Get a free consultation now by emailing us at [email protected] or Contact us.