Looking for a Salesforce Consulting Company? [2023]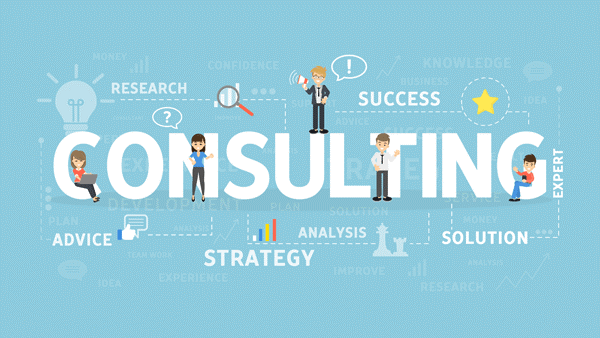 We'll explain what a Salesforce consultant does, how to choose one, why you should choose us, and all about our services in this blog. Let's move forward with the whole Salesforce development consultant hiring process.
With Salesforce consultancy services, organizations can improve marketing, customer service, and sales. Through their services, companies can create effective communication channels with customers. A Salesforce consultant's role is to optimize products according to their client's needs so that they fit the way your company operates. By assisting organizations to get the most from their investments, Salesforce Consultancy Services carry out its core function.
How Salesforce Consulting Companies are right for your business?
It's important that you make sure that if you hire Salesforce consultancy, you are getting the expertise of a seasoned professional who will be able to analyze your business and determine what your needs are so that your Salesforce project is successful.
Ensure that the Salesforce consulting service provider you choose will cater to your needs and ensure the project will be completed efficiently, directly, and on time while staying within your budget.
Kizzy Salesforce Consultancy Services: Why choose us?
When looking for Salesforce consulting services, there are several alternatives available. It is apparent that there is no one size fits all solution, so you'll have to assess your needs and requirements to choose what's most suitable for you.
Our engineers are part of self-managed, autonomous teams that can be resized based on demand. Integrated with your internal team, they will provide seamless service. The team will collaborate on your development, allowing your staff to focus on their core activities without any project management hassle.
During the past several years, we have worked with many organizations and completed more than  96 successful projects.
The outsourcing of software
If you need a Salesforce app development solution that works for you, you can count on our teams to handle the whole process. As a result of our end-to-end software development solutions, you can get what you need quickly and on an affordable budget.
Boost potential expansion
The cloud CRM solutions provided by Kizzy Consultancy help transform the workflow of companies and enrich their performance.
In what areas does Kizzy Salesforce Consulting Company specialize? 
We optimize products in accordance with client needs so that they can be molded according to the operation of the business. Focused on helping organizations get more out of an investment is what we do.
Salesforce Implementation
It is only the first step toward success when you purchase a CRM license from one of the best. In order to get the most out of it, you must know how to adapt and customize it for your own business. A Salesforce consultant, a Salesforce developer (maybe), and a project manager are all needed for a complete implementation. In the course of implementation, our team will review your current sales and business processes. We have extensive experience customizing Salesforce using LWC (Lightning), Aura, Triggers, Apex, and Flows, and implementing Community Cloud, Service Cloud, and Sales Cloud.
Salesforce support services
With our team of certified Salesforce developers and administrators plus business analysts, we keep your Salesforce solutions stable and ensure their rapid evolution. As a Salesforce Support provider, we ensure a hassle-free and successful Salesforce experience through our services.
The Kizzy Salesforce Consultancy offers everyone an equal opportunity to enter the tech industry. You'll learn skills to transform your career or reskill at your company, earn globally-recognized credentials, and connect with the Salesforce community worldwide.
As a final note, you can contact us for more information on our services in order to maximize your sales, customer service, and marketing results.
Kizzy Consulting
Kizzy Consulting is a Salesforce Consulting Partner based in Panchkula, India. Kizzy has successfully implemented 100+ Salesforce projects for 100+ clients across sectors like Financial Services, Insurance, Retail, Sales, Manufacturing, Real estate, Logistics, and Healthcare in countries like the US, Europe, Germany, and Australia. Get a free consultation now by emailing us at [email protected] or Contact us.