Need a guide to Salesforce Consulting Services? [2023]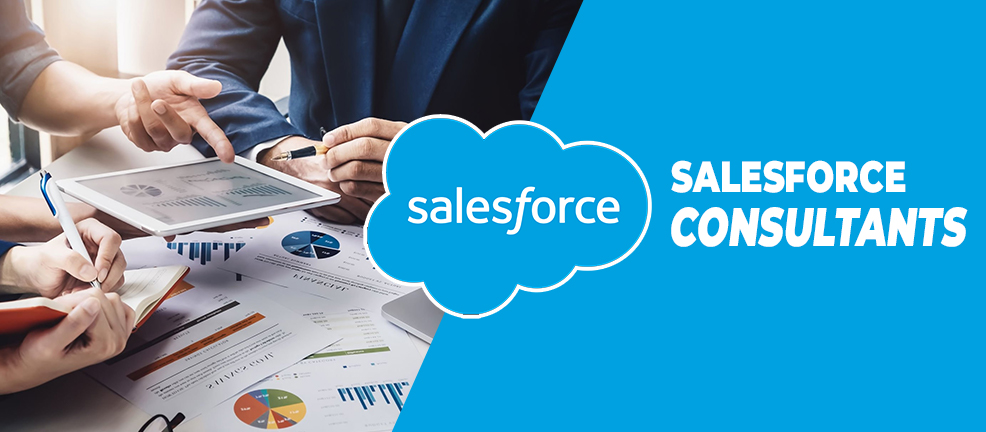 Providing personalized services, quick responses, and incredible experiences to your clients is the key to staying at the forefront of your business. Businesses have been able to rethink customer relationships across multiple channels thanks to Salesforce's robust, ingenious CRM platform. By helping our clients get the most out of Salesforce consulting services, Kizzy Consulting maintains customer satisfaction at the center of everything we do.
Services that we excel in are Salesforce Consulting & Development, Outsourcing Services, and Professional Services. Our top-rated consultants help you generate revenue and expand your business by creating CRM tools tailored to your industry.
Do you have any questions about Salesforce? Do you plan to incorporate Salesforce into your business? Learn how Salesforce consulting can help you improve relationships and settle business challenges.
How do Salesforce consulting services make it easier for you to run a business?
We at Kizzy Consulting provide Salesforce consulting services to help you understand the challenges your organization faces when using Salesforce. Our Salesforce consulting services include solving the following problems for our clients:
Integrating Salesforce configuration with sales and business processes.
Adoption and usage of licenses.
Optimizing objects, fields, and pages for greater usability.
Communicating with prospects, leads, and customers in a relevant and engaging manner.
Connecting Salesforce to your other platforms and enterprise; enabling Salesforce and other platforms to communicate.
Dashboards and reports for tracking critical metrics and KPIs during the course of an organization's operations.
We at Kizzy Consulting desire to provide solutions that meet the evolving needs of our clients by leveraging our Salesforce-certified team. Our goal is to solve your Salesforce challenges, enhance your organization's performance, and provide you with an unparalleled customer experience.
How do our Salesforce consultants help clients?
Whether you are planning to execute Salesforce or enhance your current solution, Kizzy Consulting offers comprehensive consulting services, including
Business-focused Salesforce setup.
Our Salesforce consulting team can help you address your challenges quickly and efficiently, whether you're looking to make reports more visible, reduce long sales cycles or case resolution times, implement efficient email marketing campaigns or automate your sales and customer service processes.
It is important to map your business objectives into Salesforce features after you have established your business goals. Next, select Salesforce functionality (either default or custom) to accomplish your goals.
Making the right choice of Salesforce edition.
Your business obstacles will be addressed by the right edition without spending on features you don't require. Based on our study of your requirements, we suggest a version that will meet your business needs perfectly.
Salesforce implementation
The design and implementation of sales, customer service, and marketing processes within Salesforce Sales, Service, and Marketing Clouds. In addition, Salesforce automates sales and customer service workflows, provides targeted advertising campaigns, and creates personalized customer journeys to help our customers succeed.
Developing user adoption strategies.
To assist progressive Salesforce users in comprehending the new system, we devise an adoption strategy that consists of iterative user training, timely aid from an administrator, and release memos.
A powerful digital upgrade is only as good as its people and processes. Across industries, verticals, and systems, our team applies years of consulting experience and Salesforce expertise to solve business challenges.
A comprehensive training enwrapping topics from automation to data management, delivered by top Salesforce professionals.
Want to know what makes us the right choice?
With Kizzy Consulting, no matter what the Salesforce Product is, you will always get more value out of your Salesforce investments. Through the technical expertise of our Salesforce-certified consultants, you will be able to determine the optimal product based on your business needs as well as funding.  Our Salesforce consulting services also help customers expand Salesforce capabilities, communicate efficiently with users and customers, measure sales, boost employee morale, and connect with stakeholders and customers.
In every stage of Salesforce adoption, Kizzy Consulting customizes Salesforce to work for your business growth. By leveraging our expertise, experience, and dedication, we strive to deliver solutions of the highest standards. Take advantage of the right ideas you have up your sleeve to gain a dominant market position for your business. Why not get started today then? Contact us now for more details.
Kizzy Consulting
Kizzy Consulting is a Salesforce Consulting Partner based in Panchkula, India. Kizzy has successfully implemented 100+ Salesforce projects for 100+ clients across sectors like Financial Services, Insurance, Retail, Sales, Manufacturing, Real estate, Logistics, and Healthcare in countries like the US, Europe, Germany, and Australia. Get a free consultation now by emailing us at [email protected] or Contact us.