How to Choose the Perfect Salesforce Consulting Partner? [2023]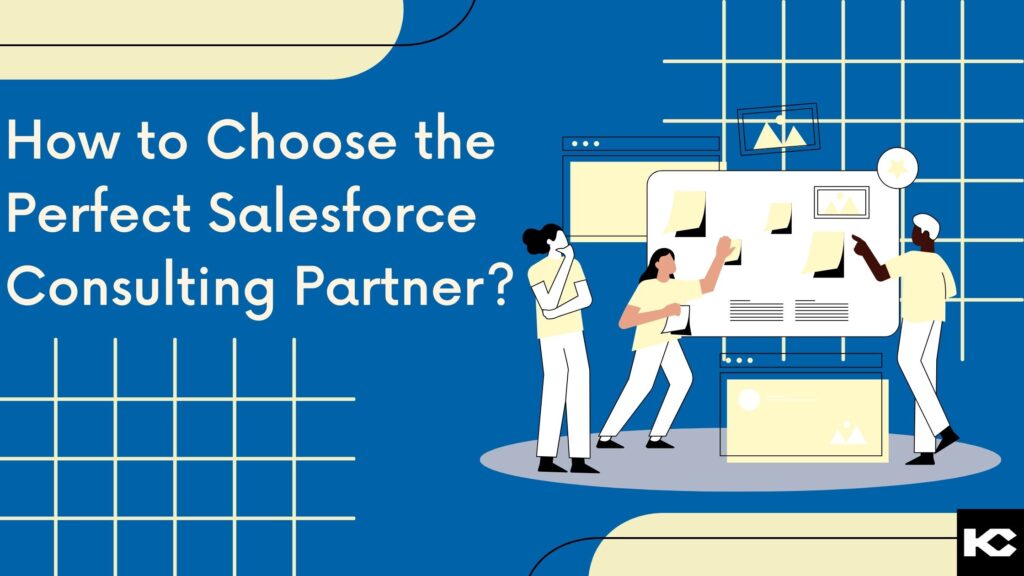 Introduction
Choosing the right Salesforce consulting partner is a critical decision that can significantly impact the success of your Salesforce implementation. A reliable and experienced consulting partner can help you unlock the full potential of Salesforce, while the wrong choice can lead to costly mistakes and missed opportunities. In this blog, we'll explore the key factors to consider when choosing a Salesforce consulting partner to ensure a smooth and successful implementation.
Key Factors to Choose the Perfect Salesforce Consulting Partner
Expertise and experience:
One of the most important factors to consider is the consulting partner's expertise and experience with Salesforce. Look for partners who are Salesforce certified and have a proven track record of successful implementations across industries. A reputable partner should have a team of qualified consultants with deep knowledge of Salesforce products and best practices.
References and client references:
Request client references and testimonials from a consulting partner. Reach out to their past clients to gain insight into their experiences with a partner. Positive feedback and success stories are indicators of a reliable and capable consulting firm.
Range of services:
Evaluate the range of services offered by the consulting partner. In addition to implementation, consider partners who provide ongoing support, training, and post-implementation services. A comprehensive approach ensures your organization receives 24/7 help and maximizes the value of your Salesforce investment.
Alignment with your business goals:
Choose a consulting partner who understands your business goals and can align Salesforce solutions accordingly. A partner that takes the time to understand your unique requirements and design tailor-made solutions has a better chance of success.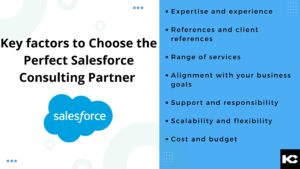 Cultural fit:
Consider the cultural fit between your organization and the consulting partner. A successful partnership requires effective communication and collaboration. Choose a partner whose values ​​align with your company's culture and promote positive working relationships.
Support and responsibility:
Ensure the Consulting Partner provides excellent customer support and is accountable for the success of your Salesforce implementation. Look for partners that offer Service Level Agreements (SLAs) to guarantee quick resolution of issues.
Kizzy Consulting Recognized as a Top Salesforce Consultant by ForceTalks
Scalability and flexibility:
Assess the scalability and flexibility of the consulting partner's solution. A partner that can accommodate future growth and evolving business needs is ideal for long-term success.
Costs and budget:
While price is a critical factor, avoid only focusing on the lowest price. Instead, consider the value provided by the partner and the potential return on investment. Look for price transparency and a clear breakdown of costs.
Conclusion
Choosing the right Salesforce consulting partner is a critical decision that requires careful consideration. By assessing factors such as expertise, experience, client references, cultural fit, and support, you can make an informed decision that aligns with your business goals. A successful partnership with a reputable consulting firm will allow you to leverage the full potential of Salesforce and achieve your organization's goals.
Kizzy Consulting
Kizzy Consulting is a Salesforce Consulting Partner and has successfully implemented 100+ Salesforce projects for 100+ clients across sectors like Financial Services, Insurance, Retail, Sales, Manufacturing, Real estate, Logistics, and Healthcare in countries like the US, Europe, and Australia. Get a free consultation now by emailing us at [email protected] or Contact us.