Master Stripe integration with Salesforce [2023]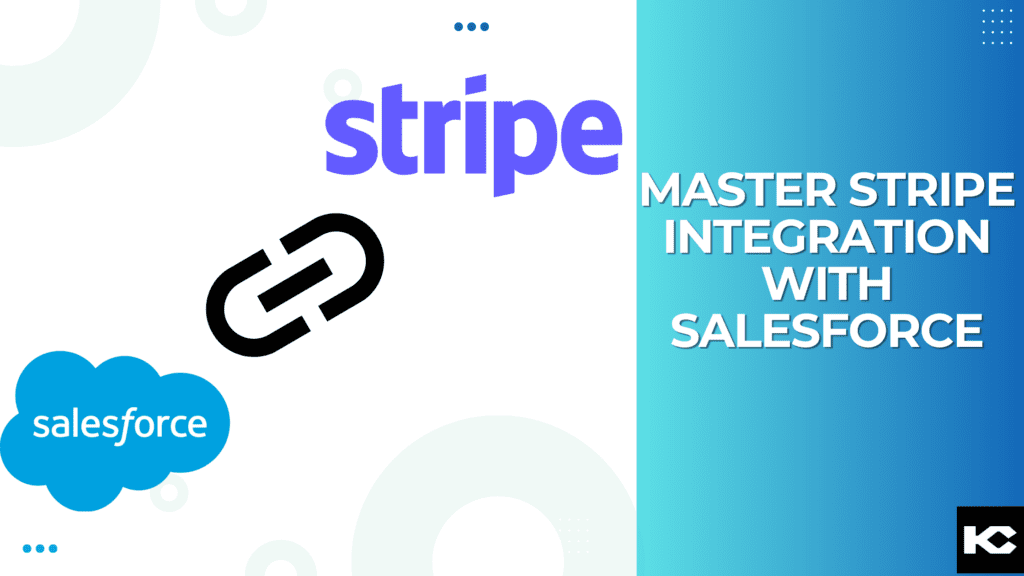 As we go through this blog, we will explain what Stripe is, the advantages of using it in Salesforce, and how you can master Stripe Integration Salesforce.
It is vital to have up-to-date information about your payment processing system when processing payments. It is imperative that payments are processed seamlessly and payout recipients are facilitated in the most flexible way possible to improve user experience.
By automating your critical processes and saving time and resources, Stripe can help you improve payments, invoicing, and financial management within your business.
An Overview of Stripe
As a SaaS payment management tool, Stripe offers businesses a whole payment solution, whether they sell on-demand services, classic products, or subscription services.
In its role as an economic infrastructure company for the Internet, Stripe has a distinct advantage over its competitors. Companies of all sizes can use Stripe's software for online management and payment processing, from large corporations to new startups.
Several tasks related to handling this business, such as issuing refunds, processing orders, and addressing numerous subscriptions, can be achieved with Stripe's tools, elements, and APIs.
According to Stripe, online commerce only accounts for roughly 3 percent of worldwide commerce despite Internet sales growing significantly faster than the economy as a whole. A lack of engineers and regulatory complexity have hindered the evolution of the Internet economy. To make online commerce more accessible, Stripe aspires to terminate walls. The result is an increase in the growth of existing companies and an increase in the launch of new ones. In turn, this increases trade and economic activity worldwide.
Stripe Integration Salesforce: Its Advantages
1. Sync customer data and create payments instantly from Salesforce with Stripe integration.
2. Automatically recognize customer data from Salesforce and Stripe products to automate monthly payments.
3. Through Stripe and Salesforce Integration, you can view and alter customer data in an uncomplicated, efficient manner.
4. You can access all Stripe payments, including credit cards and bank accounts, in Salesforce because of the integration
5. Easily receive payments from clients in more than 135 currencies
6. Subscription and coupon models make your marketing plan more engaging with the integration.
7. Webhooks are supported by Stripe as well as real-time development help.
8. Boosted sales and higher acceptance rates can be achieved through integration.
Salesforce Billing and CPQ utilizing Stripe
Salesforce users can monitor expenditures through Stripe after integrating Stripe with Salesforce billing and CPQ. Stripe's APIs integrate seamlessly with the product, which streamlines the procedure.
The Stripe billing and CPQ platform must be installed alongside Salesforce's billing and CPQ system. This integration allows Stripe and Salesforce to exchange information in a hassle-free method. Payments can be processed through the Stripe payments gateway and revenue can be monitored.
Salesforce Billing displays three types of transactions on its user interface (UI). Among the three transactions are:
➢ The charge transaction
➢ The tokenization process
➢ The refund transaction
With Stripe billing, developers can also create custom solutions based on API-based transaction types. Transactions of this type contain:
➢ Token of void
➢ Activate the transaction
➢ Receive payment status for a captured transaction
➢ Check the status of your refund
➢ Void transaction
➢ Applications (APIs) from the AppExchange or third parties
Methods to integrate Stripe with Salesforce
➢ Using Third-Party APIs for Stripe-Salesforce Integration
Salesforce users can merge Stripe with third-party applications in complement to the Stripe Payment Gateway add-on. You can choose from the following alternatives:
➢ Chargent Payment Application
Salesforce Commerce Cloud needs to be extended with Chargent so you can connect to Stripe. You can install the software in just a few minutes. The application does not require programming skills or backend infrastructure knowledge. Besides supporting subscriptions, refunds, and coupons, the extension also provides several features to facilitate customer and partner interactions.
➢ Zapier
Salesforce can be integrated with Stripe through Zapier, a cloud automation tool. Salesforce's dynamic fields are populated with specific data defined by the application. As part of its functionality, it can also be used to create Salesforce records automatically when certain Stripe events are initiated through a program. Besides offering unlimited integrations, it can handle a large volume of transactions.
➢ Charge Easy
Completely integrated Salesforce-Stripe environment.
Vertically and horizontally scalable payment processing system.
No Code is needed to work on the system.
Drag-Drop less than 10 components and get working.
To Conclude
Prior to conducting sales or accepting payments, it is essential to understand the Stripe Integration Salesforce. It is extremely uncomplicated to begin using the platform with a user-friendly checkout process, instant order retrieval, and a simple setup process. Data can be selected for dynamic fields, as well as domain-specific information can be designated.
Kizzy Consulting
Kizzy Consulting is a Salesforce Consulting Partner based in Panchkula, India. Kizzy has successfully implemented 100+ Salesforce projects for 100+ clients across sectors like Financial Services, Insurance, Retail, Sales, Manufacturing, Real estate, Logistics, and Healthcare in countries like the US, Europe, Germany, and Australia. Get a free consultation now by emailing us at [email protected] or Contact us.