5 Salesforce Service Cloud Implementation Tips For Success [2023]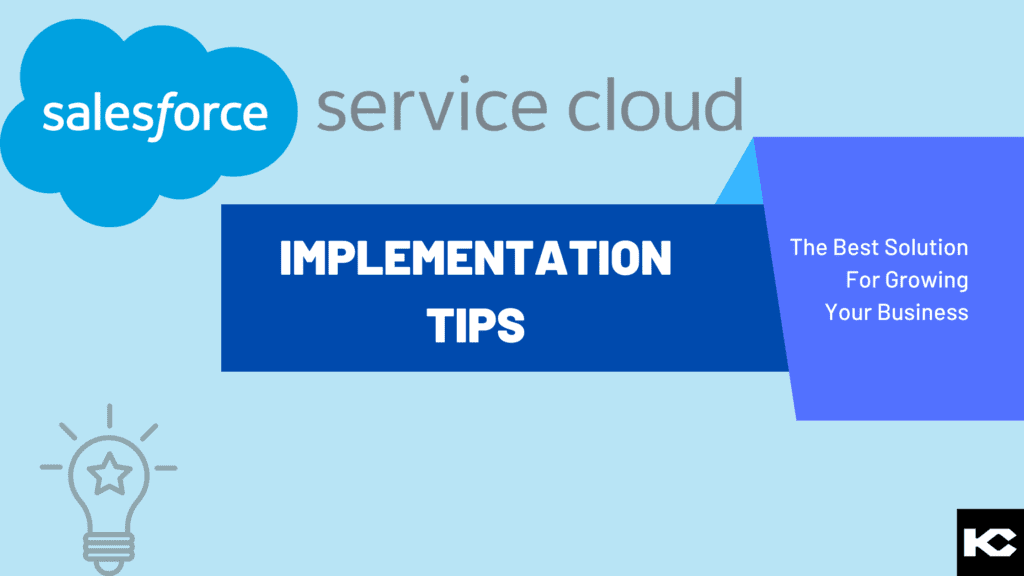 As a leading cloud-based software company, Salesforce excels in CRM-related services. Business owners have found Salesforce Service Cloud Implementation to be one of the most useful products among its suite of products and integrations. Known as the world's number one customer service platform, Salesforce Service Cloud is built on the Salesforce Customer Success Platform. Your customer's needs can be viewed from every angle with this tool. This enables you to provide more personalized, faster, and smarter services to your customers.
Improved customer service helps you build stronger customer retention with Salesforce Service Cloud. Salesforce provides all the features you'll need to expand your customer base through this platform.
Here's an overview of the benefits of Salesforce Service Cloud Partners, tips for successful implementation and how can you make the most of it.
Benefits of salesforce service cloud:
Achieving customer retention:
The easier it is for customers to engage with live agents who have access to their data, the easier it is for them to discuss their issues nicely. This results in a more loyal customer base.
Securing customer data:
Security for sensitive customer data is ensured through Salesforce Service Cloud's multi-layered approach.
Enhance employee productivity:
Customers can easily contact customer service agents via web-based applications and mobile devices from anywhere using Salesforce Service Cloud. Moreover, these factors lead to an increase in productivity.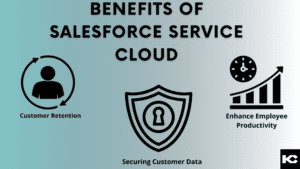 Salesforce service cloud implementation tips for successful implementations:
Determine your needs
Most projects don't begin with understanding the needs behind implementing Service Cloud, which is surprising. It may be beneficial to implement a service cloud in order to enhance the customer experience, but you need to specify what, why, and how.
Collaborate across departments
Implementation of service cloud technology might appear to be solely related to customer service. It's ultimately about utilizing it to deliver premium customer assistance. Collaboration across all departments is required to meet this enterprise-wide responsibility. As a result, you need to devise a team that includes people from all branches and gets their intake.
Know the features of cloud services
To align the cloud with the needs of the organization, the implementation team must gain a thorough understanding of how it works and what it offers. Service cloud investments have often failed to yield high returns because organizations have been unable to leverage their potential.
Provide your agents with the Service Console
A customer experience program's success depends on agents. It is possible to provide the right tools and information by effectively using the service console. Your customer support processes can be streamlined and agent productivity can be improved with Service Cloud. All cases and related information are available through the Service Cloud Console for agents. Your agent will automatically see a pop-up displaying the customer's information based on the computer telephony integration (CTI). Additionally, you can assign customer inquiries to specific agents based on their skill set, language proficiency, or location knowledge to speed up issue resolution and make the customer feel satisfied.
Assess your current procedures
This step is equally essential but often missed. You will see a huge impact on your existing processes when you implement Service Cloud. To handle implementation, it is imperative for the business to understand the existing processes, assess their impact, and draft a plan.

How does Kizzy Consultancy excel at Salesforce service cloud implementations?
With Kizzy Consultancy's unrivaled Service Cloud implementation services, you can achieve unparalleled customer satisfaction. We help organizations build lasting relationships with their customers by delivering personalized service through Salesforce Service Cloud. As business owners, we understand how important it is to have happy customers. This is why we customize Salesforce Service Cloud to improve your team's customer support and improve customer satisfaction. Our solution empowers your service reps to automate key service operations and solve bottlenecks in the customer service cycle. In order to obtain maximum ROI for your organization, we will help you implement a Service Cloud solution to increase customer satisfaction and generate repeat business.
To Conclude
Considering all the offerings in Salesforce Service Cloud, the possibilities for building a custom service implementation are virtually endless. Using a tailored Service Cloud, you can build relationships with your customers that go beyond the scope of customer service, by understanding your business and service processes. Here is everything you need to know about Salesforce Service Cloud Implementation for your business. As a Salesforce Partner, Kizzy Consultancy can help you implement Salesforce Service Cloud correctly so that you can take full advantage of its services.
Kizzy Consulting
Kizzy Consulting is a Salesforce Consulting Partner based in Panchkula, India. Kizzy has successfully implemented 100+ Salesforce projects for 100+ clients across sectors like Financial Services, Insurance, Retail, Sales, Manufacturing, Real estate, Logistics, and Healthcare in countries like the US, Europe, Germany, and Australia. Get a free consultation now by emailing us at [email protected] or Contact us.