Interested in learning about Salesforce integration? [2023]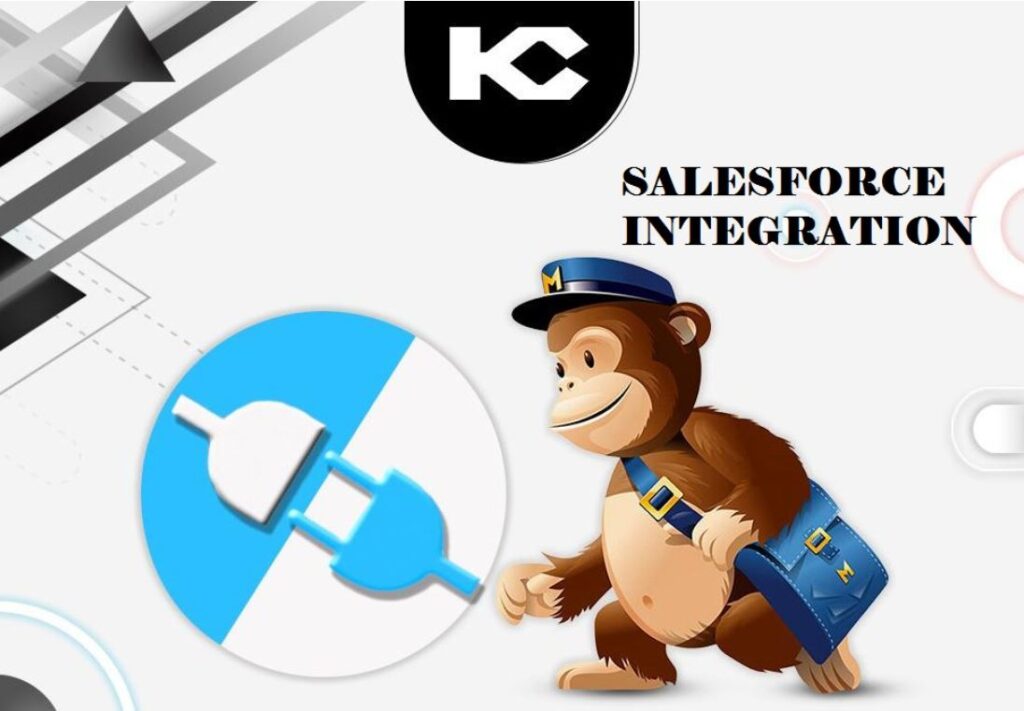 Would you be able to improve Salesforce in any way? Yes, you can by integrating it with the apps you regularly rely on. The Salesforce integration forum lets you integrate operations, marketing, affiliation, and beyond into your other business tools. 
Exactly what does Salesforce Integration mean?
Connecting two or more applications is called Salesforce Integration, which allows you to streamline many processes simultaneously.
By integrating Salesforce with another application, you create a streamlined process for users and ensure they have a unified experience. With it, you can offer your team a mixture of features from both platforms. In order to perform certain Salesforce tasks, users often need to reconcile data between two platforms and switch between them. The Salesforce integration eliminates this problem and gives them a centralized platform to work from.
If Salesforce PayPal integration is enabled, for example, your Salesforce org could be used as a payment gateway for PayPal payments. You can also streamline your client communication processes by integrating Salesforce with Twilio.
Salesforce Integrating is important for what reasons?
Our customers' experience is constantly being enhanced, as part of our effort to stay competitive in the digital age. Nowadays, there is barely any system that operates in seclusion. To become more reliable, faster, and capable of scaling, we need to improve our capability to incorporate our techniques.
API – What is it?
Application Programming Interfaces are referred to as APIs. Basically, it's a way for two applications to interact. A smartphone app connects to the internet, retrieves data from a server, and presents it back to you in a readable format. The whole process should go smoothly with the right API.
The next section will cover various types of APIs that Salesforce offers to integrate with the platform.
Types of Salesforce Integration Architectures
There are benefits and drawbacks to each type of integration architecture. I will go over three types in the subsequent section:
Point-to-point integration
An integration that links one system to another is known as a point-to-point integration or a one-to-one integration. Consider a sales application that sends order information as separate updates to a billing system, a shipping application, and a tracking system. There is another integration that needs to be set up if you want shipping and tracking to communicate.
There are a number of disadvantages associated with this type of integration. Whenever you replace one of the systems, you will need to build multiple integrations for it to reconnect to the same systems again, so it is pricey and time-consuming to sustain.
An integrated hub-and-spoke system
Using hub-and-spoke integration, you can communicate between different systems via a centralized hub system. It is much easier to integrate new systems with the hub because it routes all traffic, and you only need to create one connection per new system.
Enterprise Service Bus (ESB) integration
Enterprise Service Bus (ESB) marks the development of the hub-and-spoke integration architecture concept. Differentiating between connected software applications and systems is the integration engine used. A Data Exchange Bus (ESB) lets you plug and unplug every element of your integration to a central 'bus', authorizing you to scale it as your integration prerequisites alter.
Would you like to know what applications you can integrate?
LinkedIn and Salesforce integration enables you to discover and connect with the suited audience, maintaining your time and effort. 
G Suite. With Salesforce and G Suite synchronizing your team's workflow, you'll be able to boost performance and improve your workflow.
Connect MailChimp and Salesforce to simplify email list management and contact management. 
Dropbox and Salesforce integration lets you synchronize records to keep them on track and up-to-date.
By integrating Salesforce and CodeScience, you can create your customer's apps in a flash
Make the process of tracking projects easier by integrating Jira and Salesforce. 
Bringing Quickbooks and Salesforce together will increase sales and produce accurate financial data.
DocuSign Integration: Digitize Your Agreements
You can send, sign, and track agreements and approvals on any device when you connect DocuSign and Salesforce.
Documents demanding e-signature can be composed and tracked more smoothly with this integration.
With Slack and Salesforce integration, you can improve cooperation and output within your team. 
Boost business growth by leveraging ActiveCampaign and Salesforce to automate personalized communications across all mediums.
To conclude salesforce integration, lets developers enrich Salesforce's capabilities while allowing users to devote and reserve time and effort when using tools for different platforms. To acquire the best outcomes for Salesforce integration, it is always advisable to seek the assistance of integration experts. If you contact us, we can provide you with more information about what's best for your business.
Kizzy Consulting
Kizzy Consulting is a Salesforce Consulting Partner based in Panchkula, India. Kizzy has successfully implemented 100+ Salesforce projects for 100+ clients across sectors like Financial Services, Insurance, Retail, Sales, Manufacturing, Real estate, Logistics, and Healthcare in countries like the US, Europe, Germany, and Australia. Get a free consultation now by emailing us at [email protected] or Contact us.