Top 5 Salesforce Consulting Partners in Australia[2023]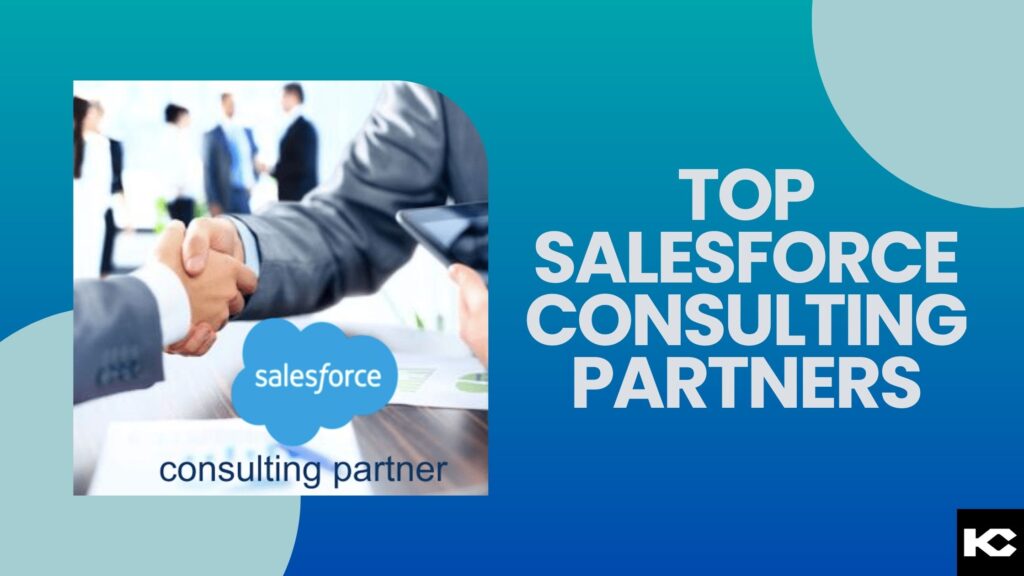 Salesforce Consulting partners play a pivotal role in guiding organizations on their journey to harness the full potential of the Salesforce platform. As certified experts in Salesforce technologies and methodologies, these partners provide valuable insights, tailored solutions, and hands-on support to help businesses optimize their Salesforce implementations. Whether you're just getting started with Salesforce or seeking to enhance existing functionalities, Salesforce Consulting partners bring a wealth of experience and industry best practices to the table. Their collaborative approach and deep understanding of business processes enable them to craft strategic solutions that align with specific organizational needs and goals. In this ever-evolving digital landscape, Salesforce Consulting partners serve as trusted advisors, empowering businesses to leverage Salesforce's capabilities for driving innovation, enhancing customer experiences, and achieving sustainable growth.
List of Top 5 Salesforce Consulting Partners in Australia:
Kizzy Consulting -Top Salesforce Partner
Kizzy Consulting is a top Salesforce Consulting Partner in the USA, and Australia and has successfully implemented 100+ Salesforce projects for 100+ clients across sectors like Financial Services, Insurance, Retail, Sales, Manufacturing, Real estate, Logistics, and Healthcare in countries like the US, Europe, and Australia. Get a free consultation now by emailing us at [email protected] or Contact us.
Services provided by Kizzy Consulting:
Salesforce Implementation
Salesforce Integration
Salesforce Managed Services Provider
Salesforce Sales Cloud Implementation
Salesforce Service Cloud Implementation
Salesforce Experience Cloud Implementation
Salesforce Marketing Cloud Implementation
Salesforce Field Service Lightning (FSL) Implementation
Salesforce CPQ Implementation
Employees: 10 - 49
Hourly Rates: $25 - $49
Apphienz Inc
Apphienz is an authorized Salesforce Registered Consulting Partner who has helped over 100 corporations and nonprofit organizations.
Apphienz provides transformational business and technology services that are customized to become a unique solution for your company specifically in the sales, services, and marketing ecosystem.
Apphienz specializes in Sales Cloud, Service Cloud, Experience Cloud, Marketing Cloud, Pardot, Salesforce CPQ, and Nonprofit Cloud.
Employees: 10 - 49
Hourly Rates: $50 - $99
SkyPlanner Salesforce Consulting Partner
SkyPlanner is a full-service Salesforce Consulting & AppExchange Partner based in Miami, FL, with satellite offices in Bogotá, Colombia, and Vitória, Brazil. SkyPlanner specializes in helping businesses across the Americas, get the most out of their Salesforce experience, whether that means scaling globally, optimizing operations, implementing a new Salesforce solution, training employees, or simply put, getting organized.
Employees: 10 - 49
Hourly Rates: $100 - $149
Cloudsquare Inc
Cloudsquare is a Salesforce Consulting Partner and product developer that innovates with every solution, pushing the bounds of what is possible in the system and taking full advantage of the platform's infrastructure to deliver future-proof and robust Salesforce solutions to clients and customers.
Employees: 10 - 49
Hourly Rates: $150 - $199
DB Services
DB Services is a certified Salesforce partner dedicated to making your business more efficient and effective through digital transformations while offering superior service and exceptional expertise.
DB Services is a Certified Salesforce Consultant, and its staff holds certifications for Salesforce Sales Cloud, Service Cloud, and Marketing Cloud; additionally, they hold certifications as Salesforce Developers and Admins.
Employees: 10 - 49
Hourly Rates: $150 - $199

Source