Kizzy Consulting Earns Salesforce Registered Partner Status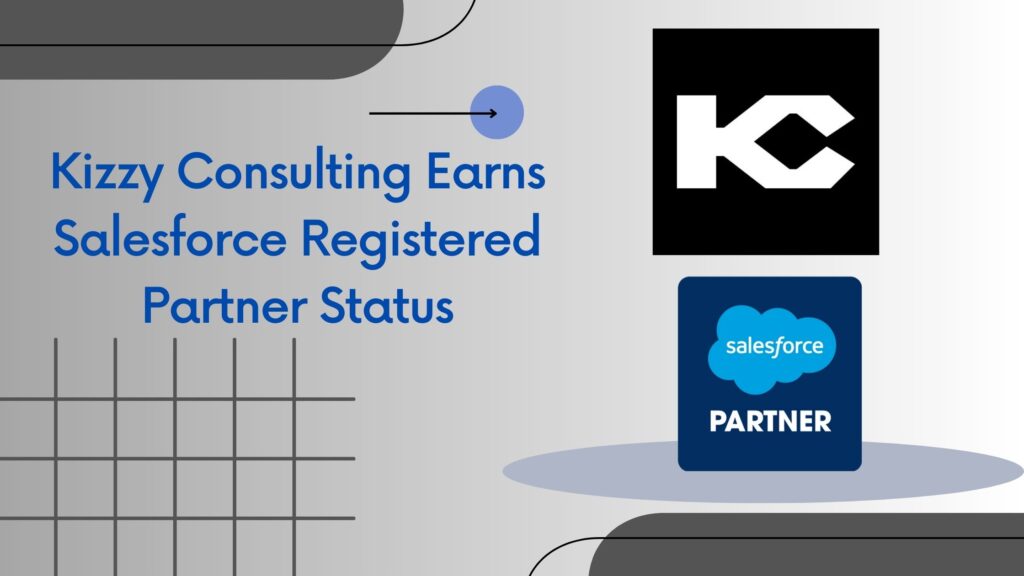 [USA & India, 12th July 2022] – Kizzy Consulting, a leading Salesforce service provider in the USA, Europe, and Australia, is pleased to announce its achievement of Salesforce Partner status. This significant milestone demonstrates Kizzy Consulting's commitment to delivering exceptional Salesforce solutions and further strengthens its position as a trusted technology partner.
As a Salesforce Partner, Kizzy Consulting has met Salesforce's rigorous standards for expertise, customer success, and technical proficiency. This recognition is a testament to the company's dedication to excellence and its ability to provide clients with best-in-class Salesforce implementations and support.
"We are thrilled to become a Salesforce Partner," said Sanjeet Mahajan, CEO of Kizzy Consulting. "This achievement reflects our team's unwavering commitment to delivering superior solutions and helping our clients harness the power of Salesforce for their business success. We are excited to leverage this partnership to continue delivering transformative results for our clients."
As part of the Salesforce Partner Program, Kizzy Consulting gains access to exclusive resources, training, and support from Salesforce. This empowers the company to stay at the forefront of Salesforce technology and industry trends, ensuring that clients receive the most innovative and effective solutions to drive their business forward.
With a team of certified Salesforce professionals and a deep understanding of diverse industries, Kizzy Consulting is well-equipped to deliver customized Salesforce solutions tailored to each client's unique needs. The company's comprehensive services encompass Salesforce implementation, customization, integration, data migration, and ongoing support, providing clients with end-to-end Salesforce solutions.
As Kizzy Consulting continues to expand its Salesforce expertise, the company remains committed to delivering exceptional customer experiences and helping organizations maximize the value of their Salesforce investments.
Kizzy Consulting:
Kizzy Consulting is a Salesforce Consulting Partner and has successfully implemented 100+ Salesforce projects for 100+ clients across sectors like Financial Services, Insurance, Retail, Sales, Manufacturing, Real estate, Logistics, and Healthcare in countries like the US, Europe, and Australia.
For more information, please contact us.