How Salesforce can help Consumer Goods Companies in revenue growth?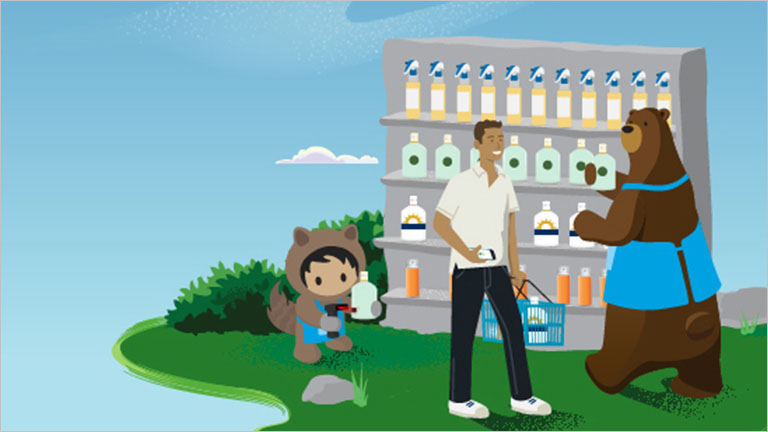 Salesforce Consumer Goods Cloud is a specialized platform tailored to meet the unique needs of consumer goods companies. It provides a comprehensive suite of tools designed to enhance sales, optimize retail execution, and improve overall visibility into field activities. With its robust functionalities, this cloud-based solution enables sales teams to collaborate more effectively, plan and execute retail strategies efficiently, and gain actionable insights to drive sales growth. By centralizing data and offering tools for improved analytics and execution, the Consumer Goods Cloud empowers companies in the consumer goods industry to better understand customer needs, boost field performance, and drive revenue.
Challenges for the Consumer Goods Industry
More and more product categories
Purchases are taking place on online channels, rather than in physical stores.
Organic growth for CG businesses is also decreasing.
Consumer needs and shopping habits are becoming increasingly polarized.
What is Consumer Goods Cloud?
Salesforce has launched a new industry product called Consumer Goods Cloud that helps Consumer Goods Companies (CGC) to drive revenue growth through retail execution.
It also provides intelligent and powerful solutions to field reps for improving in-store experiences and streamlining operations.
Consumer Goods Cloud is part of the Salesforce Customer 360 Platform.
Benefits of Salesforce Consumer Goods Cloud
Prepare for perfect store visits
Prepare for each store visit
Prioritize store visits
Optimize your route
Accelerate in-store productivity
Audit inventory easily
Check planogram compliance
Grow your business collaboratively
Ensure customer satisfaction
Increase audit accuracy with AI
Accuracy of inventory
Merchandising compliance
Planogram
Maximize in-store sales with mobile order captures
Mobile solution to collect important data such as category, product, pricing, and quantity.
Kizzy Consulting
Kizzy Consulting is a Salesforce Ridge Consulting Partner in the USA and has successfully implemented 100+ Salesforce projects for 100+ clients across sectors like Financial Services, Insurance, Retail, Sales, Manufacturing, Real estate, Logistics, and Healthcare in countries like the US, Europe, and Australia. Get a free consultation now by emailing us at [email protected] or Contact us.