Salesforce CRM for Real Estate Industry [2023]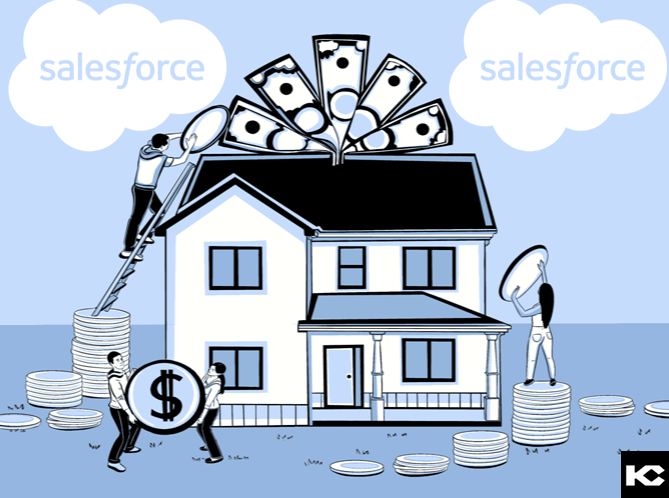 Why is there a need for CRM in the Real Estate Industry?
You need to be flexible, to find success in this industry.  You need to be able to be there for your clients whenever they need you and to be able to provide them with the kind of detailed information they'll need to make what might be the single largest transaction of their entire lives. Cloud-based CRM is uniquely suited to assist in these tasks.
The most successful real estate agents are approximately two times as likely to adopt CRM and lead management solutions when compared to their less-successful peers.
Salesforce has proven to be a perfect platform for real estate firms of any size. Over 88% of the top-earning real estate agents use CRM systems to manage their listings, deals, and customers.
Salesforce Real-Estate Case Study:
Company Overview
India-based real estate company. Our client is in the Real estate business and uses two bound productions of Salesforce one for the partners and the other for the acquisition/vending process of properties.
System Overview and Challenges
The partners in the first model could bring clients on board and these partners would get to subscribe and could use the software provided to them for ease of doing business.
The idea client had in mind for the second model was to have Leads from the system and from other integrated sites and social media platforms. 
Solution (s):
Platform, Sales
Solution
The second model now has Leads that are either system generated or could be integrated from other sites. The Leads are made on the basis of property buying/renting and selling. The system provided a vast choice of filters which included property size, budget, furnishing, no. of rooms, property, etc.
Results
Automation in property acquisition and vending makes working and understanding the Leads easier.

The vast filter availability gives the end consumer a good window to choose from thus making the system more approachable.
To experience the streamlined Salesforce implementation and immediate benefits of Salesforce, explore our Salesforce QuickStart Packages and unlock the power of accelerated transformation. Visit our QuickStart Packages to learn more.
Kizzy Consulting
Kizzy Consulting is a Salesforce Consulting Partner and has successfully implemented 100+ Salesforce projects for 100+ clients across sectors like Financial Services, Insurance, Retail, Sales, Manufacturing, Real estate, Logistics, and Healthcare in countries like the US, Europe, and Australia. Get a free consultation now by emailing us at [email protected] or Contact us.